Home
/
Our Products
/ Rod Conveyor Belt
Rod Conveyor Belt
Used in Food Industry
Rod conveyor belt consists of cross rods with overlaying alternating spiral coils. It is equipped with flexible u- shaped edge for side flexibility. This kind of mesh belt is especially designed for spiral or round conveyor as well as straight- running conveyor.

Alternative mesh belting for extremely heavy- loading transportation. Rod and spiral alternating coils structure efficiently improve production and reduce downtime. Owing for robust construction, this rod conveyor belting need far less maintenance. Apart from these advantages, stainless steel rod conveyor belts also have excellent corrosive resistance satisfying hygiene requirements for food processing. Rod conveyor belting is available installed with side plates to add the height of product to be transported. Cross flights are also provided to separate the products to be transferred. Besides, radius rod conveyor belt is provided on request.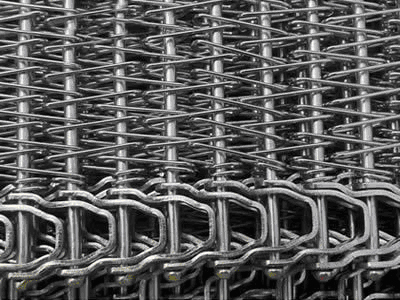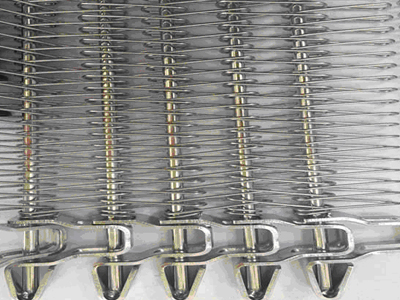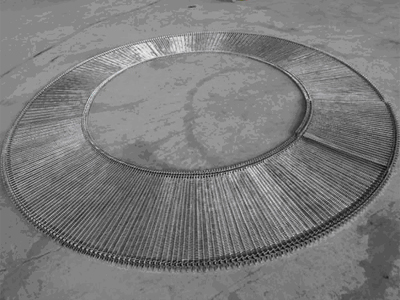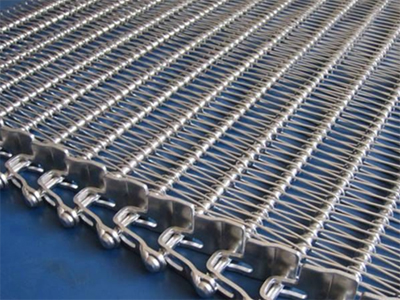 Material: carbon steel, SS 201, SS 304, SS 316.
Cross rod pitch: 5 mm to 50.8 mm.
Chain side guard height: 24 mm, 26 mm, 38.1 mm.
Chain link thickness: 2 mm, 2.5 mm, 2.7 mm, 3.1 mm.
Cross rod diameter: 4 mm to 16 mm.
Spiral/coil wire diameter: 1.2 mm, 1.4 mm, 1.5 mm, 1.6 mm, 1.8 mm, 2 mm, 2.5 mm, 3 mm.
Width of conveyor belt: 200 mm to 5, 000 mm.
Special specifications can be customized.
Excellent running capabilities and can go 180 degree curves.
Smooth belt surface with good air circulation.
Can bear high pressure and stress
Easy to maintain and dismantle, side guards available.
Easy to clean
Cooking.
Heating.
Cooling.
Drying.
Drainage.
Freezing.
Transport.
Item No.
Cross rod pitch
Belt width
Wire diameter
Cross rod diameter
U- shape link height
U- shaped link width
mm
m
mm
mm
mm
mm
RC 01
19.05
2.2
2
5
11
28
RC 02
25.4
1.7 - 2.2
2
5
11
29
RC 03
25.4
2.2
3
5
11
36
RC 04
25.4
1.7 - 2.2
3
5
11
41
RC 05
25.4
1.7 - 2.2
3
5
11
41