Home
/
Our Products
/ Plate Link Conveyor Belt
Plate Link Conveyor Belt
Heavy Load With Support
Plate l ink conveyor belt is a kind of robust metal conveyor belt and very suited to heavy load applications. Its self- supporting structure makes it be used over large widths without any support. Plate conveyor belt consists of hinged slats with or without perforations. Perforated plate belt is ideal for drainage conveyor system. The size of perforation range from zero to very large, which could be custom. Hinged plate belts have side plates and cross flights in various combinations of height and thickness to suit different customers' requirements. They can satisfy light to heavy load capacity. Chain edge plate belts are also available in side plates and cross flights. Link plate conveyor belt are made by stainless steel T- 304 or T- 316. Both have superior corrosive resistance to suit most applications at elevated temperature.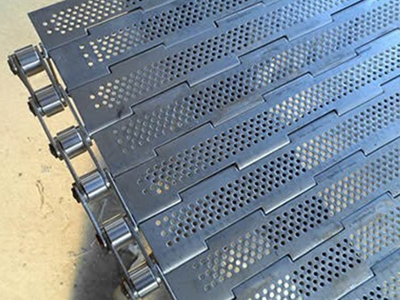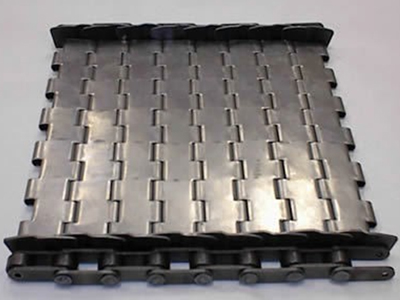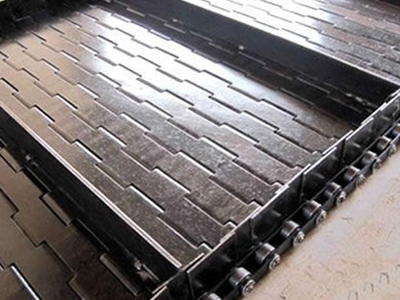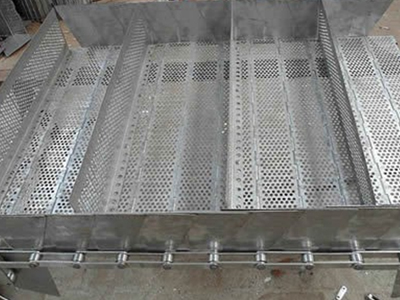 Item: plate link conveyor belt.
Slat thickness: 0.8 mm, 1 mm, 1.2 mm, 1.5 mm, 2 mm, 2.5 mm, 3 mm.
Pitch: 19.05 mm, 25.4 mm, 31.75 mm, 38.1 mm, 50.8 mm, 76.2 mm.
Cross rod diameter: 5 mm, 6 mm, 8 mm, 10 mm, 12 mm.
Belt width: 200 mm - 4, 000 mm.
Side plate thickness: 1.5, 2.0 or 3.0 mm.
Side plate height: 38.1, 50.8, 76.2, 101.6 or 152.4 mm.
Material available: carbon steel, SS 201, SS 304, SS 316.
High road capability.
Perforated plate available on request.
More durability and less maintenance.
Side plates and cross flights provided.
Self- supporting structure for large widths without supports.
Chain edge.
Transport.
Drainage.
Freezing tunnels.
Blanching.
Elevating.
Sorting.
Waste treatment.
Item No.
Pitch
Plate Thickness
Cross Rod Diameter
Maximum Side Plate Height
Side Plate Thickness
mm
mm
mm
mm
mm
PLB01
38.1
1.5 or 2.0
6.35
38.1
1.5 or 2.0
PLB02
50.8
50.8
PLB03
76.2
76.2
PLB04
50.8
3
9.53
50.8
3
PLB05
76.2
76.2
PLB06
101.6
101.6